Belleville Washers
VOLUME DISCOUNTS
10 - 19 PCS
$9.49 EA
20 - 49 PCS
$9.24 EA
50 - 99 PCS
$8.99 EA
100 - 499 PCS
$8.49 EA
Material:: 51 CrV 4
Each bag contains 20 Belleville Washers. Make sure you select the correct size on the drop down menu.
Belleville Washers
VOLUME DISCOUNTS
10 - 19 PCS
$9.49 EA
20 - 49 PCS
$9.24 EA
50 - 99 PCS
$8.99 EA
100 - 499 PCS
$8.49 EA
Material:: 51 CrV 4
Each bag contains 20 Belleville Washers. Make sure you select the correct size on the drop down menu.
Description
---
Belleville washer's, also known as Belleville spring's, conical spring washer, coned-disc spring, disc spring, or cupped spring washer, consist of a conical shell which can be loaded along its axis either statically or dynamically. A Belleville washer is simply a type of spring shaped like a washer. Belleville washer work great in applications where metals are expanding and contracting due to thermal expansion. This is because they maintain constant torque as the fasteners elongate and contract.
A Belleville washer consists of a convex disc supported at the outer edge by one force and an opposing force on the center of the disc. Belleville washers can be used singly, or in stacks, to achieve a desired load & travel. The advantage of a Belleville washer is that it generates high force in a very short spring length and with minimal movement when compressed. All Tegpro Belleville washers adhere to extremely high quality control standards. All discs are preset so that they will not significantly relax under load over time.
Belleville Washers are used in two basic configurations in Thermoelectric Generators:
Load losses will occur in a parallel stack due to friction between the springs. Hysteresis losses can be an advantage in certain systems because of added damping and the dissipation of vibration energy. Due to friction, the hysteresis loss can be calculated. No more than 4 springs should ideally be used in parallel. If a larger load is necessary, then a safety factor must be inplemented to compensate for a load loss due to friction. Friction loss is much less of an issue in series stacks
In series stacks the deflection is not necessarily proportional to the number of springs. This is caused by the springs bottoming out when they are compressed flat and the contact surface area increasing when the spring deflects > 95%. This causes the moment arm to decrease and the spring to offer a larger spring resistance. Hysteresis can be used to calculate mathmatically derived deflections from a series stack. The number of springs in a series stack isn't as much of an issue as in parallel stacks. It is still the case if the stack height should not be taller than three times the outside diameter of the disc spring.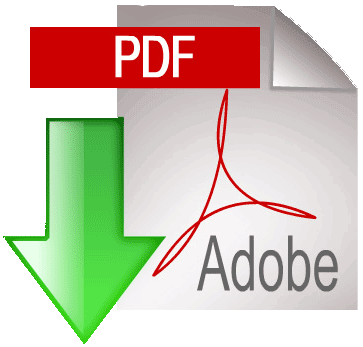 .